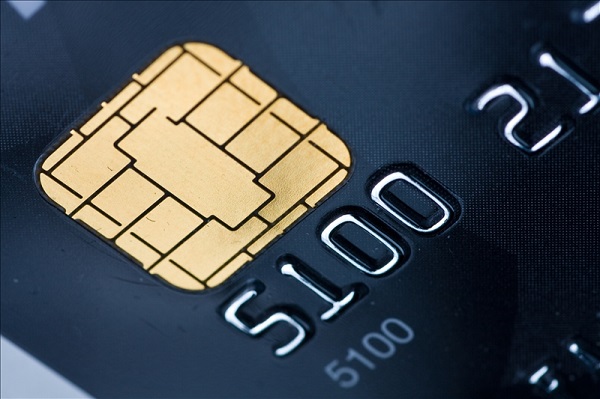 Even though we continue to hear about issues and concerns from business owners surrounding EMV in the media, this is not slowing down EMV adoption by business owners. Approximately 23,000 merchant locations are becoming "chip-ready" every week (Stewart, 2016).  As of June 6th 2016, 39% of Visa's 725 million U.S. cards issued were enabled with chip card (Daly, 2016).  Consumers with these issued EMV credit and debit cards can use their chip card in approximately 1.1 million U.S. merchant locations  (Krause, 2016).  This is roughly 12% of U.S. based businesses which accept card payments.
As discussed in our last blog, there are many reasons businesses are not switching to EMV terminals including; cost, need for new hardware, and security concerns.  In addition to these concerns, many merchants who have switched are facing issues with their software and chargebacks.  In response to these issues, Visa has devised a four step plan to help prevent some challenges and reduce the number of counterfeit card chargebacks by approximately 40%.  According to Mark Nelsen, SVP of risk products at Visa, these steps include; "(1) streaming testing requirements, (2) amending and simplifying the terminal certification process, (3) providing technical expertise and funding to acquirers and VARs, and (4) changing the chargeback rules for merchants that are not yet chip-ready (PYMNTS, 2016)."
Therefore, starting July 22nd, Visa will block all chargebacks for counterfeit fraud under $25 from going to processors and merchants (O'Shea, 2016).  Also starting in October, Visa will cap at 10, the number of counterfeit card chargebacks of $25 or more from a single card that issuers can send back to merchants. Visa believes these efforts will decrease merchants' dollar losses by 15%. Visa is also improving their certification of EMV equipment in stores and approving hardware and software more quickly and efficiently so the devices are more readily available for merchants (Stewart, 2016).
As Visa works to help merchants by decreasing chargebacks and improving EMV equipment in stores, other payment companies are using this opportunity to take advantage of business owners. These companies are using scare tactics on business owners in hopes that the business owner will switch their POS and processing to their company.  Please beware of these tactics and what exactly you are signing up for within your processing contract.  Many business owners have signed contracts with a processing company to lease a terminal for $24.95-$100 a month for multiple years. These terminals can be rented for $10 per month or bought for approximately $250 depending on features needed.  Please read your contract fully or hire independent experts, like Wimsett & Company, to negotiate, review and manage your processing relationship.
References
Daly, J. (2016, June 6). Nearly 40% of U.S. Visa Credit and Debit Cards Now Have an EMV Chip. Retrieved June 10, 2016, from Digital Transactions: http://www.digitaltransactions.net/news/story/Nearly-40_-of-U_S_-Visa-Credit-and-Debit-Cards-Now-Have-an-EMV-Chip
Krause, R. (2016, June 16). Visa Steps Up Chip Card Push As Big And Small Merchants Lag. Retrieved June 20, 2016, from Investors Business Daily News: http://www.investors.com/news/technology/visa-steps-up-chip-card-push-as-big-and-small-merchants-lag/
O'Shea, D. (2016, June 16). Visa pushes to speed up EMV transition. Retrieved June 20, 2016, from Retail Dive: http://www.retaildive.com/news/visa-pushes-to-speed-up-emv-transition/421090/
PYMNTS. (2016, June 17). Visa's Merchant-Friendly EMV Moves. Retrieved June 20, 2016, from PYMNTS.com: http://www.pymnts.com/news/emv/2016/visa-emv-certification-acceleration/
Stewart, J. (2016, June 16). Facing a Rocky EMV Transition, Visa Touts Chargeback And Certification Breaks. Retrieved June 20, 2016, from Digital Transactions: http://www.digitaltransactions.net/news/story/Facing-a-Rocky-EMV-Transition_-Visa-Touts-Chargeback-And-Certification-Breaks