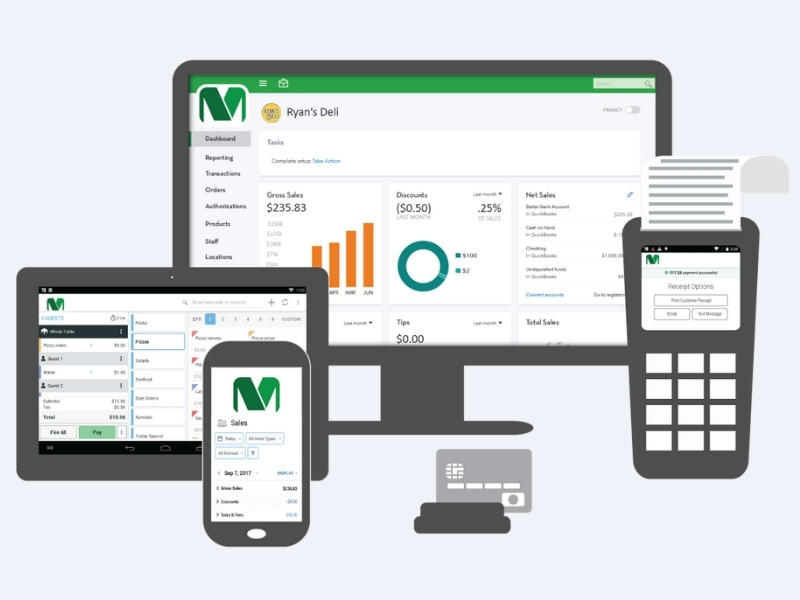 Omni channel payment acceptance
With one account you can accept with a smart terminal, virtual terminal, mobile device, or website shopping cart

EMV, NFC, contactless and QR code acceptance

Online and mobile reporting dashboards

Protection against rate increases and billing errors

Instant and next day funding

Surcharging, interchange optimization and high risk-processing available
What makes our approach different?
We are here to ensure that you have the best, secure, and most affordable payment acceptance option.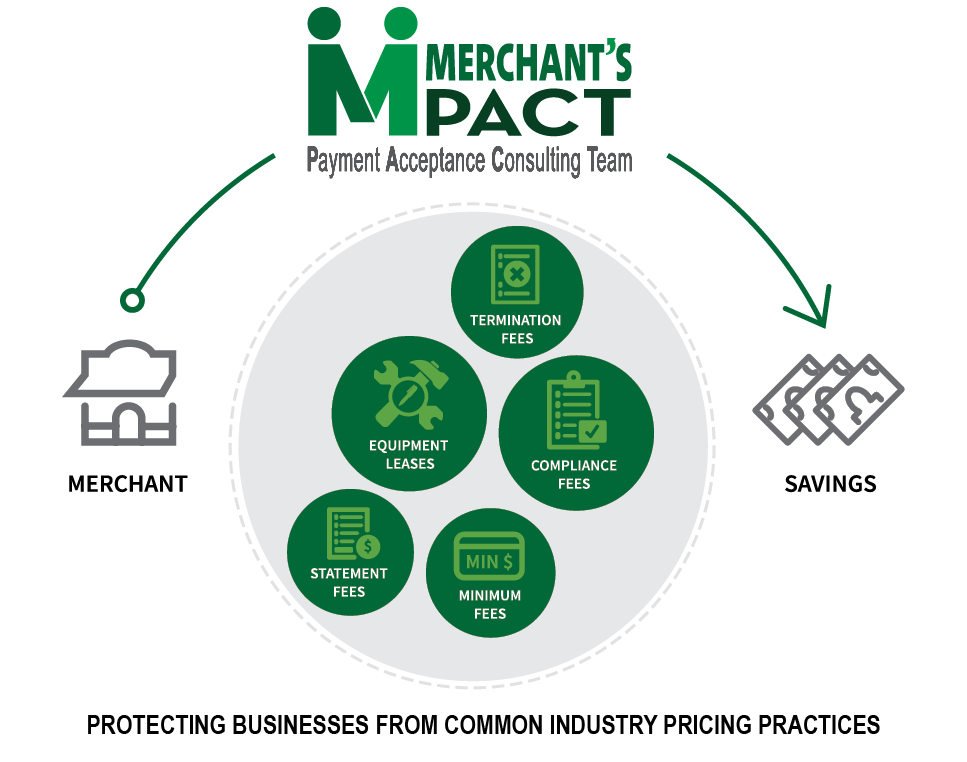 What Our Partners are Saying About Our Solutions
"MPACT Offers expands our digital banking usability and furthers our capacity to be a "one stop shop" for our business customers."
Craft Bank – 2020 Denovo Bank
"Beautiful and easy to use interface with excellent insights that are updated automatically each day, MPACT Analytics modernizes our payments strategy with data and technology that far exceed the limited information and process of a manual ACH descriptor list pull."
"MPACT Analytics is our go-to lead generation tool for merchant services. This tool helps generate, evaluate and segment merchant services opportunities so we can implement a strategic approach to merchant services acquisition and retention."
First National Bank of Waynesboro GA

First Community Bank is continuously seeking new and creative ways to support their business clients. That is why they have partnered with Merchant's PACT. Our program is specifically designed to save you time, worry, and money in regards to your payment acceptance.
First Community Bank of the Heartland Contact Form